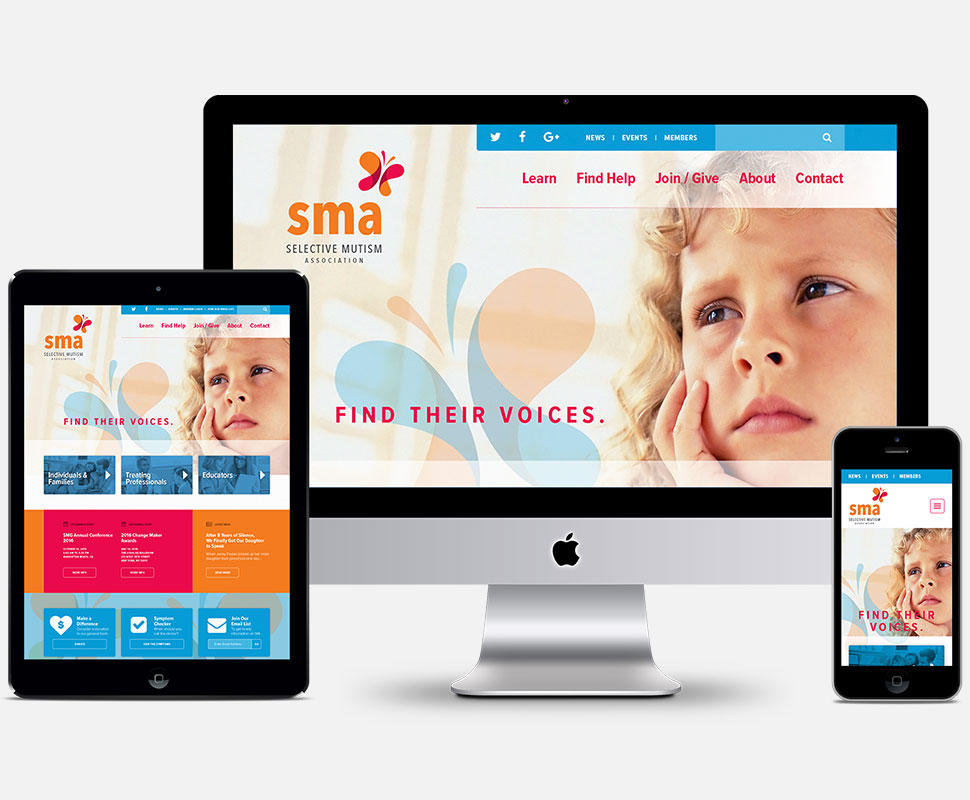 Selective Mutism Association
Website Design, User Interface Design
---
Selective Mutism (SM) is best understood as a complex childhood anxiety disorder characterized by a child's or adolescent's inability to speak in one or more social settings (e.g., at school, in public places, with adults) despite being able to speak comfortably in other settings (e.g., at home with family).
The mission of the Selective Mutism Association (SMA) is to increase public awareness of selective mutism and related childhood anxiety disorders, to promote greater understanding of these disorders through education, support of research and to provide support to professionals, affected individuals and their families.
The Approach
We updated the design of the dated website with strong visuals and a bright color palette. The use of large call-to-action links steer the user down the desired path. Upcoming Events and Latest News are prominently displayed on the Home page – showing the activity of the organization.
A robust backend is powered by WordPress and WooCommerce Membership Management which allows SMA members to manage profiles and register for events while automating a lot of admin tasks for the SMA staff.
An integrated online Bookstore is filled with an extensive collection of books, useful products, DVDs, and other materials that a parent, teacher, and/or other treating professional of a child with SM will want to purchase.