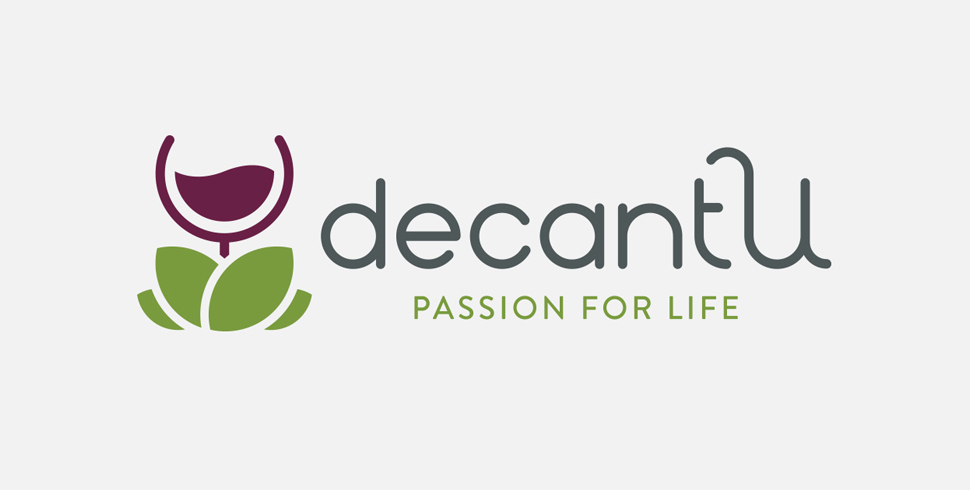 DecantU
Logo, Brand Identity Design, Website Design
---
DecantU hosts interactive events that celebrate wine and the three dimensions of wellness: mind, body and spirit. These multi-sensory seminars explore the relationship between wine and wellness, and provide guests with information they can use at home, such as food and wine pairing tips, and healthy lifestyle choices.

The Approach
The icon is a combination of a wine glass and lotus flower. The lotus flower has many meanings and symbolisms, but for us it represents purity of body, mind, and spirit (or mind body and "spirits" as in alcohol ;-). It also represents long life and health – along with ascension, enlightenment, or rebirth.
It's the perfect symbol for DecantU as it embodies the brand attributes of the company – innovation, inspiration, and empowerment.
The typography in the word mark is custom drawn. The emphasis on the "U" makes it look like a decanter leading your eye back and balancing the asymmetry of the overall mark.