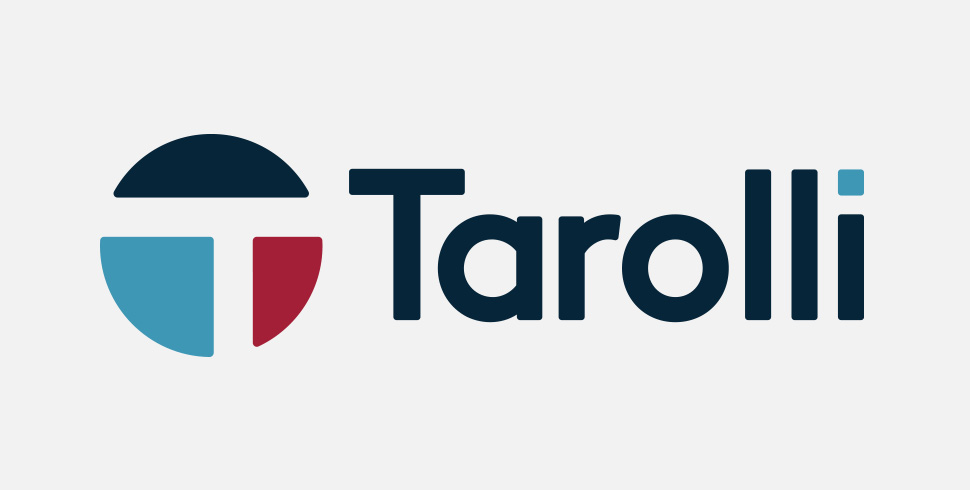 Tarolli, Sundheim, Covell & Tummino LLP
Logo, Brand Identity Design, Website Design
---
The Tarolli Firm has become a recognized leader in the field of intellectual property law by maintaining a devotion to clients and a commitment to providing prompt, high-quality services at a reasonable cost. Through its network of foreign associates, the Tarolli firm assists clients in intellectual property matters throughout the world. The Tarolli Firm is located in Cleveland, Ohio, and traces its roots back to 1887.
The Approach
Tarolli offers high quality IP Services. They are technically competent, responsive, experienced, and innovative – but their brand identity did not convey these qualities. They reached out to us to improve their visibility to technically innovative companies and to appear as one of the top patent prosecution firms around.
We started from scratch and focused on a simple overall solution. The monogram symbol consists of three strong shapes that creates a circle form – giving the icon a global feel. The negative space reveals a detailed T intersection. The geometric typeface was carefully chosen for its modern and yet refined, highly legible style, which complements the icon.
The firm's new brand has been implemented through a identity system, marketing material, advertisements, brand style guides, and dynamic website that is more reflective of today's Tarolli.